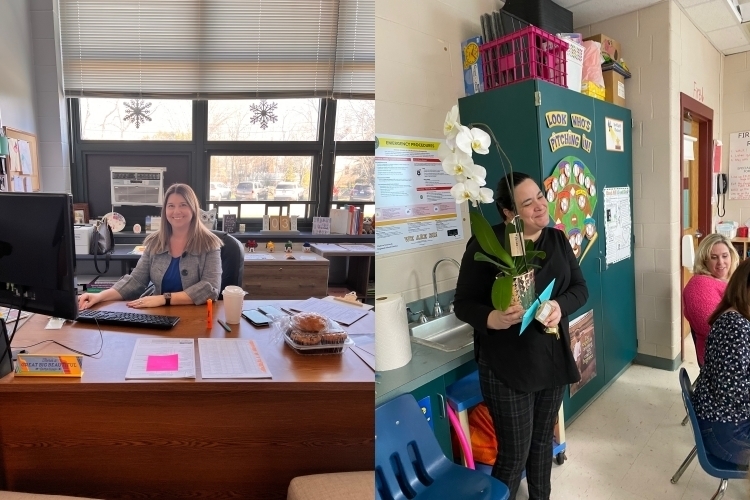 We are grateful for the exceptional work of two Assistant Principals, Mrs. Lima of Dighton Elementary School and Dr. Leandro of Palmer River Elementary School. Both of these educators are invaluable assets to their schools, and they have made a significant impact on the lives of students and staff.
Mrs. Lima brings warmth, humor, and creativity to her work, and is always willing to go above and beyond for her students and staff. She is not only organized but also flexible and is always finding new ways to support her school community. Additionally, Mrs. Lima is an excellent communicator who keeps everyone informed through various social media and communication platforms. At Dighton Elementary, Mrs. Lima's dedication and devotion have made a tremendous impact, and we are grateful for all that she does.
Dr. Leandro's dedication, professionalism, and collaborative nature are greatly appreciated by both students and staff at Palmer River Elementary School. She always puts forth a great deal of effort in her work and ensures that everyone is working together to create a positive and effective learning environment. Through her involvement in several committees and district-level decision-making, Dr. Leandro has become a true asset to her school. We are so happy to recognize and appreciate her this week and are grateful for all that she has done to support her school community.